eos hand dryer
Great savings, elegance and performance
at a competitive price.
HEPA Filter H13
Biomaster antibacterial additives
Telemetry System for detection and diagnosis of breakdowns
Effective Proximity Sensor
Bluetooth
Access ADA
Double air outlet
Approx hand drying time
Blocking time
IOT CONNECTED
ECO PLASTIC
ROHS COMPLIANT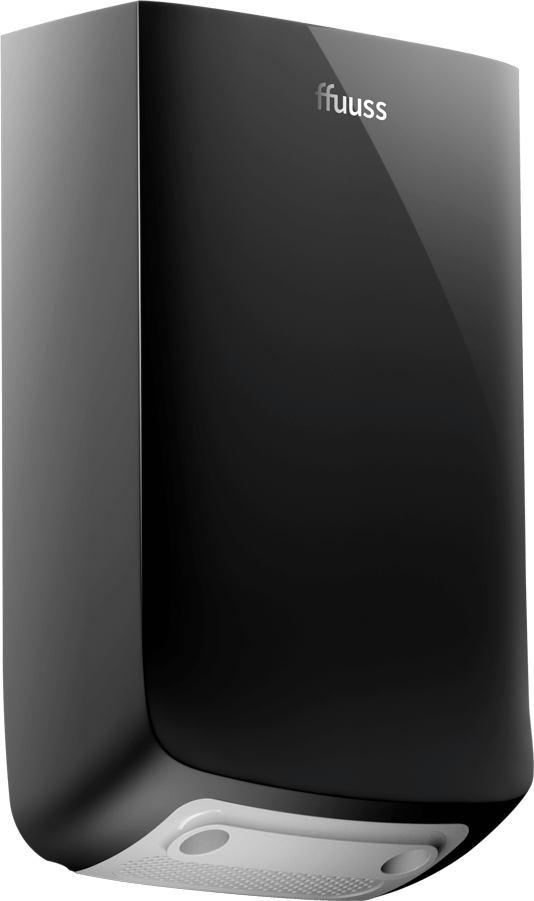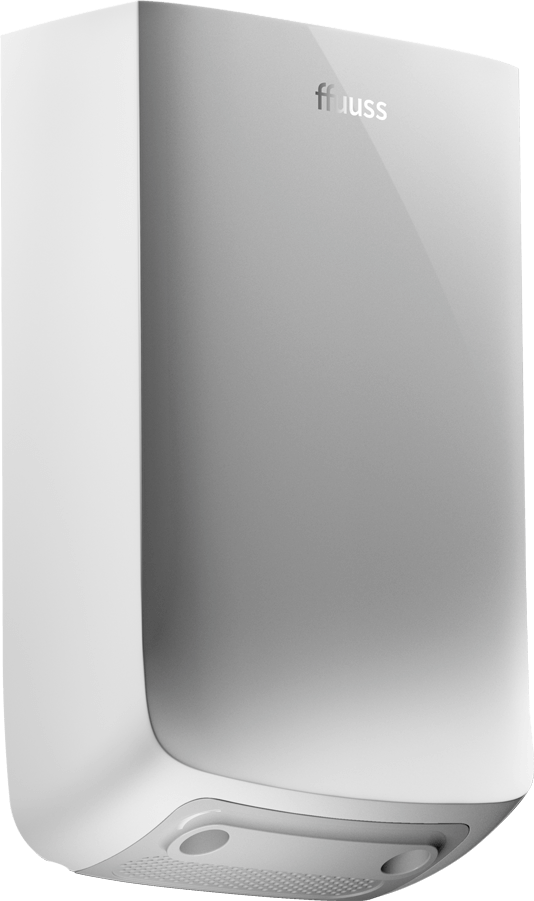 Style characteristics
Bright ABS colors
8 ABS colors available
Gloss finish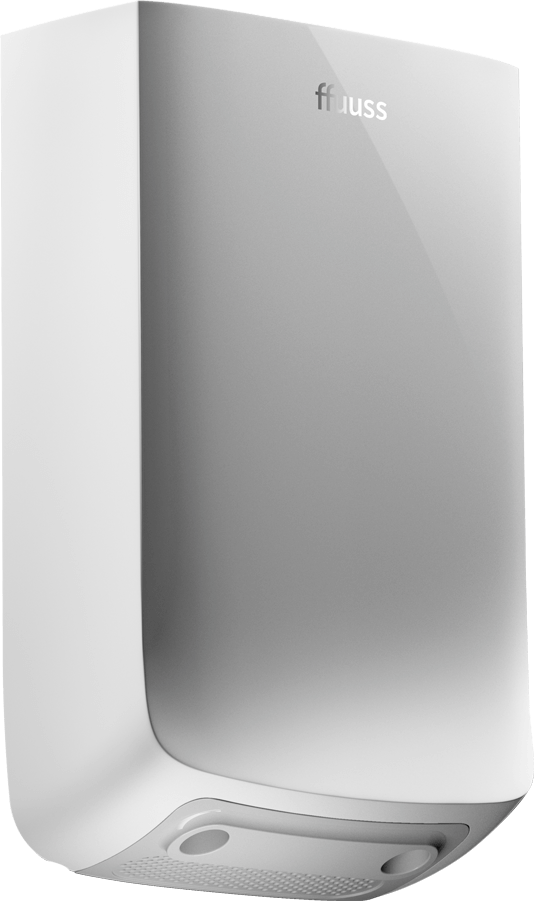 Premium characteristics
Painted gloss colors
Painted matte colors
Custom Design
Customizable painted colors
Matte finish / gloss / chrome
Performance
Automatic activation: Effective Proximity Sensor (EPS)
Approx hand drying time: 13-15 sec
Blocking time: 25 sec
Airflow: Up to 25 l/s (6,6 gal/s)
Remote control
by Telemetry System
Anticipate the detection and diagnosis of breakdowns.
Savings
Save 85% on power consumption thanks to the advanced motor technology.
Hygiene and Technology
HEPA Filter / Treatment with antibacterial additives
Drying efficiency with Air speed
Save money on supplies
Hand dryers do not need daily paper refills!
ffuuss eos Premium Custom Design
Do it yourself! Choose your corporate color, or the color that best suits your washroom, and see how it looks.
Interior color
Exterior color
Top color
Bottom color
Image
Sample images
Do you need a specific Pantone or RAL color?
Get in contact with us and we will prepare it for you.
CONTACT
DOWNLOAD IMAGE
Electric system
| | | |
| --- | --- | --- |
| Input voltage: | 220-240V | 120V |
| Frequency: | 50/60Hz | 60Hz |
| Nominal power: | 500 W | 500 W |
| Electric current: | 2A | 4A |
| Type of motor: | Universal | Universal |
| Motor speed: | 23000 RPM | 23000 RPM |
Manufacturing
Cover material: ABS
Finish: Various colors
Water inlet protection: IPX2
Filter: HEPA H13
Standard warranty
2 years for parts and 1 year for labour (see conditions).
Operation
Automatic activation - DRS
Approx hand drying time: 13 seconds
Blocking time: 25 seconds
Airflow: Up to 25 l/s (19.3 gal/s)
Logistics
Net weight: 2,6 Kg
Assembled weight: 3,6 Kg
Box dimensions: 417mm / 265mm / 167mm ( H 16,42" W 10,43" D 6,57" )
Regulations
This device complies with the following standards:
Others
This unit has Bluetooth technology

NOTE:
ffuuss™ reserves the right to make changes without prior notice.